FORGE FC SIGN ENGLISH DEFENDER OWOLABI-BELEWU & DEVELOPMENT PLAYER CALDEIRA
Forge FC announced Friday the signing of English defender Abdulmalik Owolabi-Belewu (oh-WU-lah-BEE bell-AH-wu) and have also signed Canadian forward Marcus Caldeira (CALL-dare-ah) to a development contract.
Owolabi-Belewu, 19, most recently played in the U19 Primavera team of Italian club SPAL in 2020- 2021, while also making the matchday squad on two occasions with the first team in Copa Italia action. The 6-3 native of London, England will be added to the roster pending receipt of his international transfer certificate.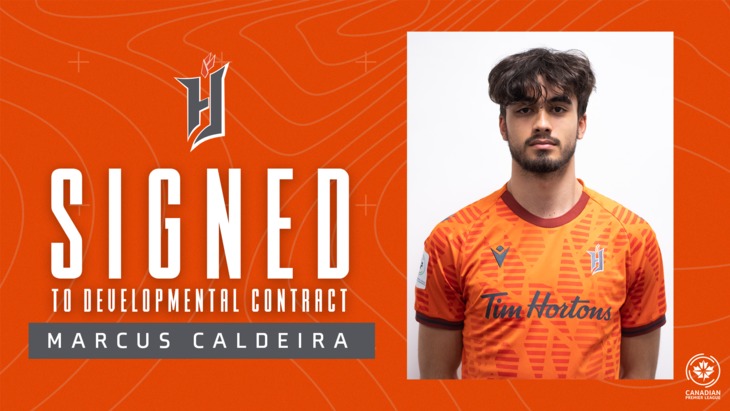 Caldeira, 17, comes from Sigma FC. The native of Mississauga, Ontario, will be added to the Forge FC roster as a development player.
– FORGE FC –
Media Contacts:
Nico Correa – Coordinator, Communications – Forge FC
905-320-3571 (cell) | ncorrea@forgefootball.club