Forge FC's Bobby Smyrniotis named CPL Coach of the Month for October
---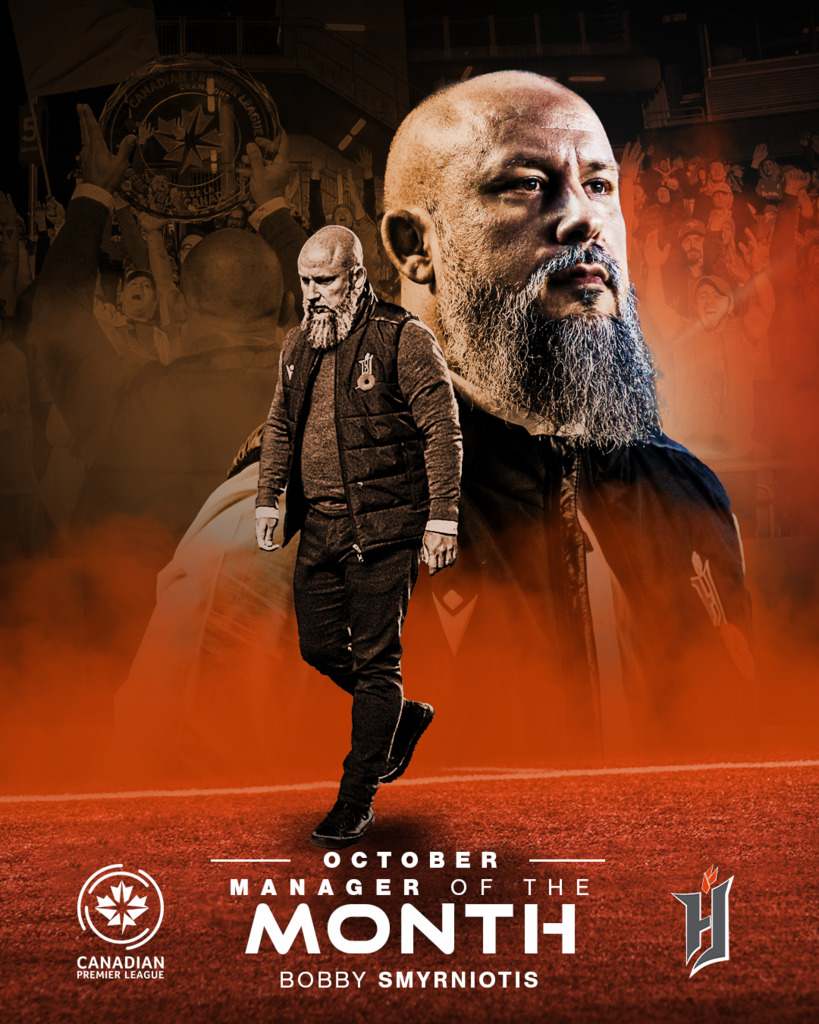 ---
After lifting his third North Star Shield in four seasons, Forge FC's Bobby Smyrniotis has been named October's Canadian Premier League Manager of the Month.
Forge won four of their six matches during the month, critically including the second leg of their semi-final against Cavalry, before defeating Atlético Ottawa 2-0 in the 2022 CPL final.
Smyrnotis and his group were able to overcome playing without captain Kyle Bekker for most of the second leg of the semi-final and final, coming up with a tactical plan that helped Forge dominate the 2022 final. They outscored their opposition 8-3 during October, and lost just once in six outings.
Smyrniotis was previously named the league's Manager of the Month for July of this year and was the only repeat winner of the honour this season. Five other managers earned a nod in 2022, including James Merriman of Pacific for March, Cavalry's Tommy Wheeldon Jr. (May), Atlético Ottawa's Carlos González (June), Valour's Phil Dos Santos (August) and York United's Martin Nash (September).